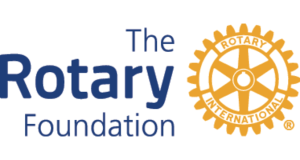 This year the Marlborough Rotary club is celebrating our Rotary Foundation's 100th anniversary.
Our Foundation was started with a donation of $26.50 and to date has raised more than 1 billion for worthy causes here and around the world.
Our foundation has donated to the eradication of Polio in the world because…
•    We believe that every child deserves the chance for a healthy life.
•    Through the provision of vaccines, we can help ensure a better future for millions of children around the world.
•    Right now, we have a unique opportunity to use the power of vaccines to wipe out a disease for good – polio.
•    We have the technical tools to end polio and the means to reach all children with immunizations.
•    We have developed a clear plan and we are confident we can achieve a polio free world.
•    Ending polio means that no child anywhere in the world will have to suffer from this debilitating disease again.
•    Moreover, it will prove to the world that we can reach even the hardest-to-reach children with other vaccines and health services.
•    If we do not eliminate Polio, it will remain a plane ride away from all the children in the world. We need to finish this fight.
In honor of the Rotary Foundation's 100th anniversary, we are asking for a donation of $26.50 to help with the effort to eradicate polio.
Together, we can create a brighter future for all the world's children – beginning with a future free from polio.
Donations can be given below.  Thank you